Thank you to all our customers, it is the end of an era and we are now closed!
Bicycle Workshop has closed down permanently, our last repairs day was the 29 July. For the next couple of weeks after that we will be clearing out and will not be able to do any repairs. If you want any bargains we are here till the end of the day on Friday (except 2-3).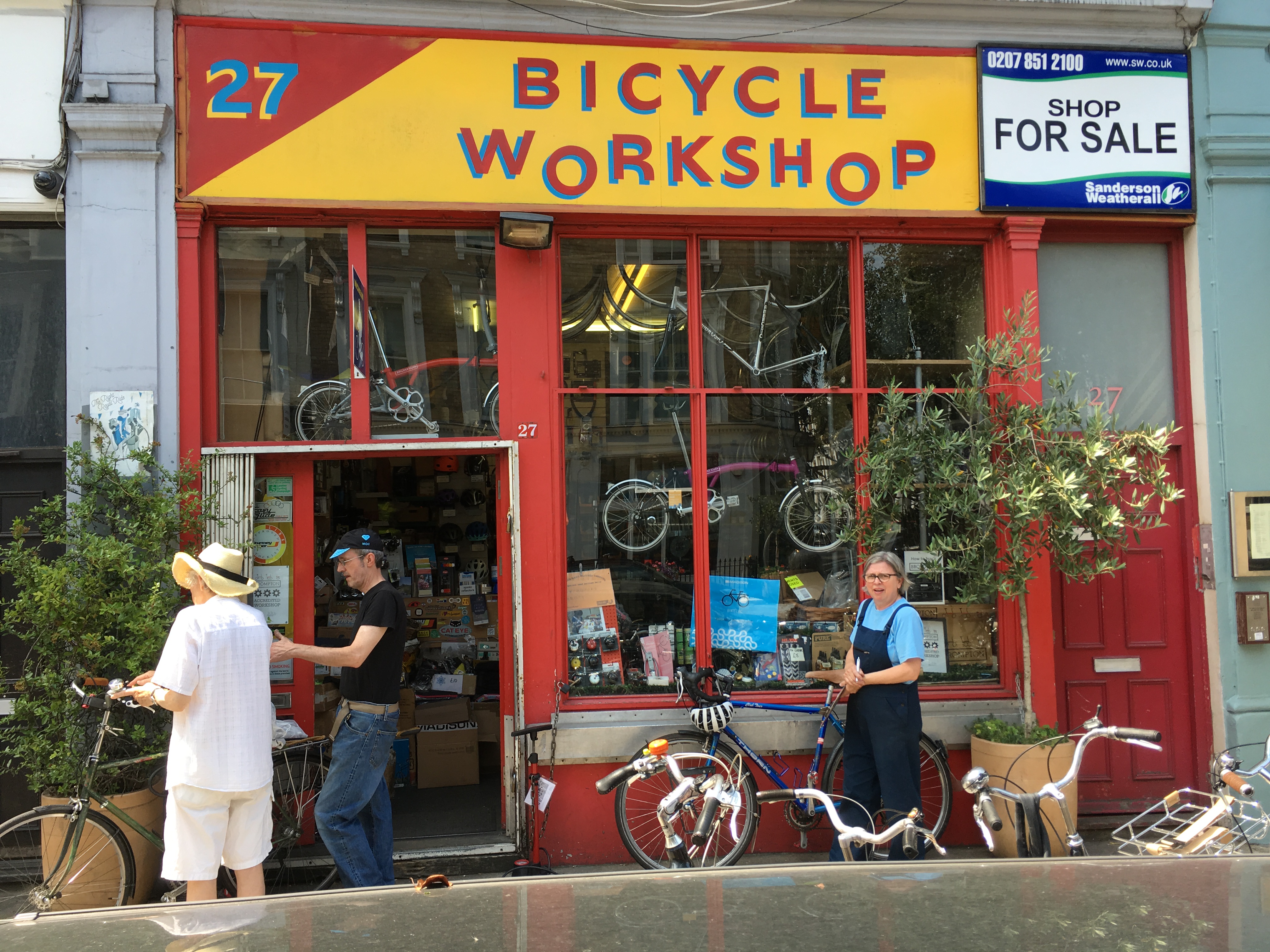 At last!! Mike has decided which lucky shop he will work for. Mike will be working for Hub Custom Bikes (formerly HalfPipe) in Golborne Road. He will be there from September. I (Ninon) will be taking semi-retirement working in various places part-time and also repairing hub gears and dynamo light systems in my own workshop. I can be contacted on 07410699297. This website and email will be up for a little bit longer.
Thank you to all our customers for the very many years of support.
bicycle workshop News
Closed down
**UPDATED All the stock is now gone and we are busy clearing all the fittings out.
Published Thursday 17 August 2017, Updated Saturday 19 August 2017
Bicycle Workshop is closing down
**UPDATED Our last day is Saturday 29 July. Keep an eye on the website to find out what Mike and Ninon will be doing next.
Published Wednesday 26 July 2017, Updated Wednesday 26 July 2017
Closing down
Bicycle Workshop closed down on 29 July. Thank you to all our customers for your support. Ninon
opening hours
The home page now shows what Ninon will be up to from September and where Mike will be going to work.
Repairs / Service
we are now closed down and can do no more repairs.
address

We will not be at our address from 20 August 2017
Contact number 07410699297