Security nuts for Brooks saddles
Wednesday 14 March 2012, Filed in: General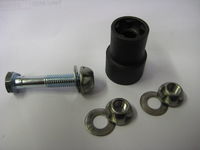 Full set
Because so many of our customers have had their Brooks saddles stolen I have decided to source some secure fitting nuts.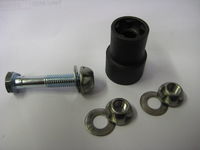 Full set
The system I have sourced is stainless steel nuts that require a specific tool to undo them.
There are not lots of variables as with the Pinhead or Pitlock systems but they are good domed nuts and do require a tool that is not readily available in any hardware shop.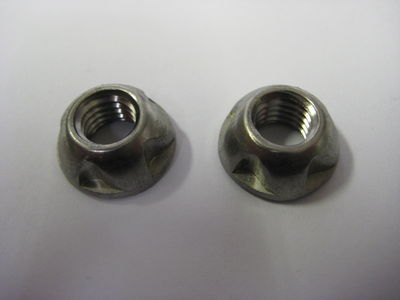 security nuts
May Public Holidays
We will be closed on the Tuesday after the May public holidays.
May 2nd and May 30th
opening hours
the shop is open
Tuesday to Friday from 10.00 till 6.00
Saturday from 9.00 till 5.00
(and we close for lunch from 2 to 3)
Saturday repairs, be here at 7.30
Repairs / Service
If you want repairs done on a Saturday I start checking bikes in at 7.30, people start queuing before and we can be full soon after I arrive.
On weekdays we book in full services and are usually booked weeks in advance. There can sometimes be cancellation spaces, telephone us and ask.
Public Holiday
On the weekends when there is a Monday off for a public holiday we are not open on the Tuesday.