Security nuts for Brooks saddles
Wednesday 14 March 2012 Filed in: General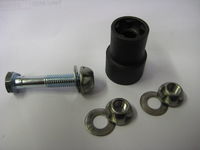 Full set
Because so many of our customers have had their Brooks saddles stolen I have decided to source some secure fitting nuts.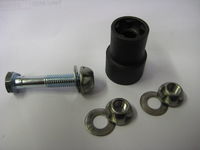 Full set
The system I have sourced is stainless steel nuts that require a specific tool to undo them.
There are not lots of variables as with the Pinhead or Pitlock systems but they are good domed nuts and do require a tool that is not readily available in any hardware shop.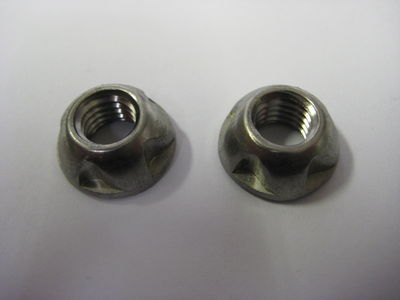 security nuts
going back to London
I went away to help family till the weekend after Easter but got stuck in the lockdown. I am intending to spend time in both places but it is a long way so a block of time in each place. We have got a routine sorted so I have been in London since the 25th June and picked all the orders and sent them out. Now I am concentrating on hub gear repairs.I will be going back north on about the 16th June and will be away for about a month and will then be back south for a few weeks.
I will put updates with dates on this website.
Thank you all for your patience.
current situation
This website is now a way for me to clear some of the stock. It is still working and I check every few days for any orders. If you have an urgent request or want to check availability please text or phone as I have to go to the storage to access stock. Ninon 07410699297
Repairs / Service
Bicycle repairs can be done at Hub in Golborne Road where Mike now works.
I am concentrating on repairing hub gears and can be contacted by anyone who has hub gears that need attention.